A third digital repository has been added to the two I described before. Chempound is a free open-source repository which (unlike DSpace and Figshare) was developed specifically for chemistry.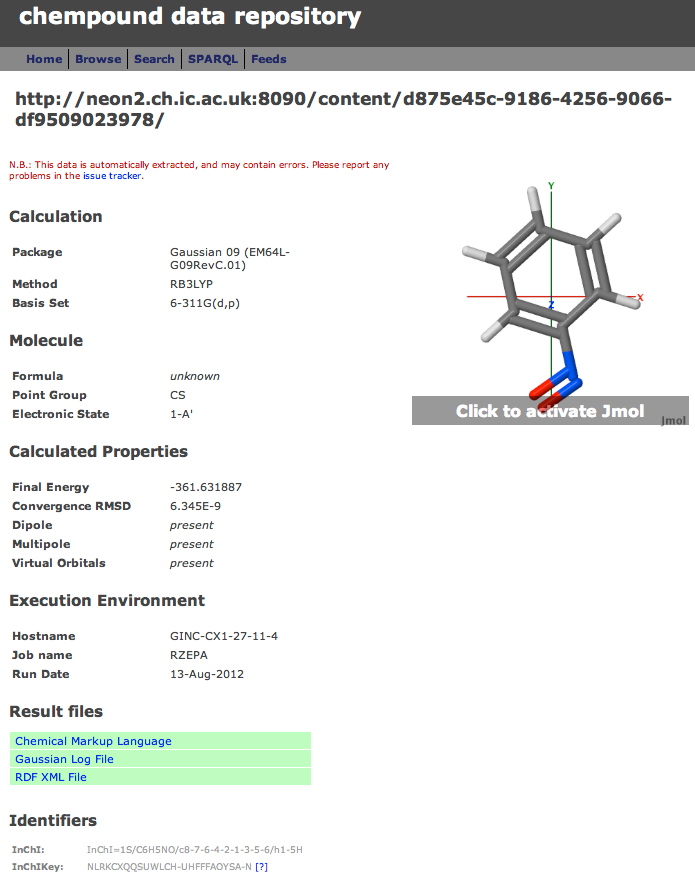 It carries more semantic information (in the form of an RDF triple declaration), which allows SPARQL queries on the entry to be performed.
Our original DSpace repository is also being tweaked to allow additional information to be added to existing entries; in particular if an entry is linked to in a journal publication, the DOI of that article is inserted into the DSpace descriptions. It is also relatively simply to duplicate the information in one repository by re-depositing it into another. Thus it becomes feasible to clone the information about the 600+ entries in our DSpace that have been subsequently published in peer-reviewed journal articles, thus adding a measure of confidence to their provenance.
To compare how the three repositories carry information about the same molecule, invoke any of the links below:
Tags: Chemical IT, opendata, Skolnik