My previous post on the topic of mauveine left the outcome dangling. Put simply, λmax is measured at about 549nm for mauveine A, but was calculated at about 440nm using a modern method for predicting colour (TD-DFT). According to the colour table below, that would make it orange, not mauve. Can the theoretical prediction be out by 110nm, or might it be the structure of the molecule itself that has been wrongly described?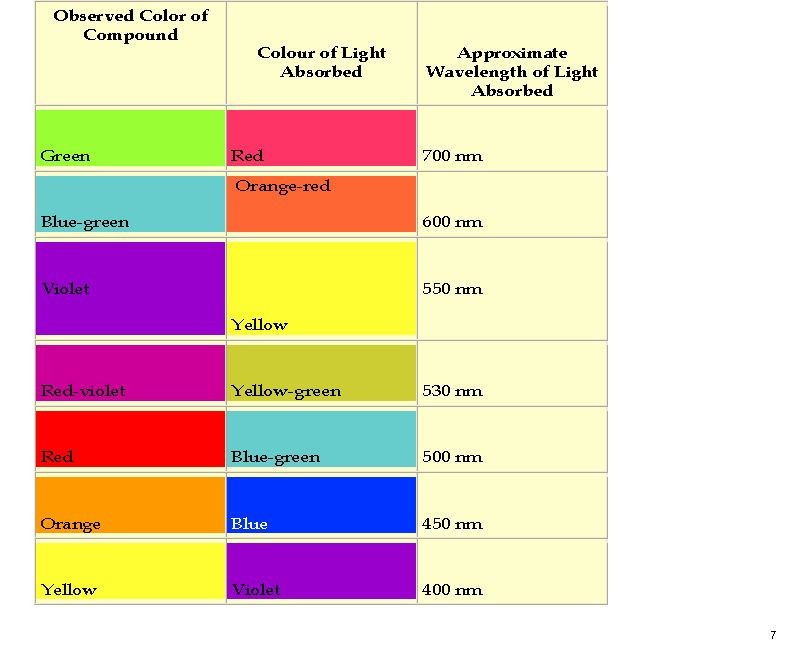 A new idea struck me, summarised below. No crystal structure of a mauveine has ever been reported, and so the position of the N-H groups is not determined. It is normally drawn as tautomer 1, but what about tautomers 2-4?
Following the principle of completeness, it is important to include a counterion. And because the colour mauve is recorded in methanol solutions (i.e. it is unlikely to be due to aggregation), we will include some explicit solvent (water) as well. To illustrate the model, I show the geometries calculated for two counter-ion isomers of tautomer 4 using ωB97XD/6-311G(d,p)/SCRF=water.
The predicted UV/Visible spectra are shown below (ωB97XD/6-311++G(d,p)/SCRF=water model), and  λmax ranges from 440 to 655nm simply by moving one proton around! The spectrum that matches the measured best corresponds to tautomer 4. Unfortunately, it is calculated to be about 15 kcal/mol higher in energy than tautomer 1, which is the lowest in energy.
So one step forward, and one back. A better colour match can be obtained by modelling a different tautomer of mauveine, but this now leaves the energy unexplained. I think perhaps a determined effort to get mauveine itself to form good crystals and to analyse those to confirm where the three exchangeable hydrogens reside would be well worth the effort. Even then, that will not necessarily tell us what is happening in solution. Such an old, and famous molecule, and still there is a mystery.
Tags: and one back, energy, forward, Historical, Mauveine, methanol solutions